Regular price
Sale price
$29.99
Unit price
per
Sale
Sold out
Free Delivery Before December 07

Bring nostalgia to your home with the Video Store Candle. This unique fragrance combines distinct aromas of buttery popcorn, plastic VHS tapes, dusty carpet, and hints of candy to evoke the atmosphere of a classic video store. Don't worry about late fees - this candle is yours to keep!
Scent Profile: Popcorn - Carpet - VHS
• Top Notes: Butter, Carpet Fibers, Dust, Sugar
• Mid Notes: Popcorn, VHS Box
• Base Notes: Patchouli, Sandalwood

Featured by Buzzfeed!
Share to Post
View full details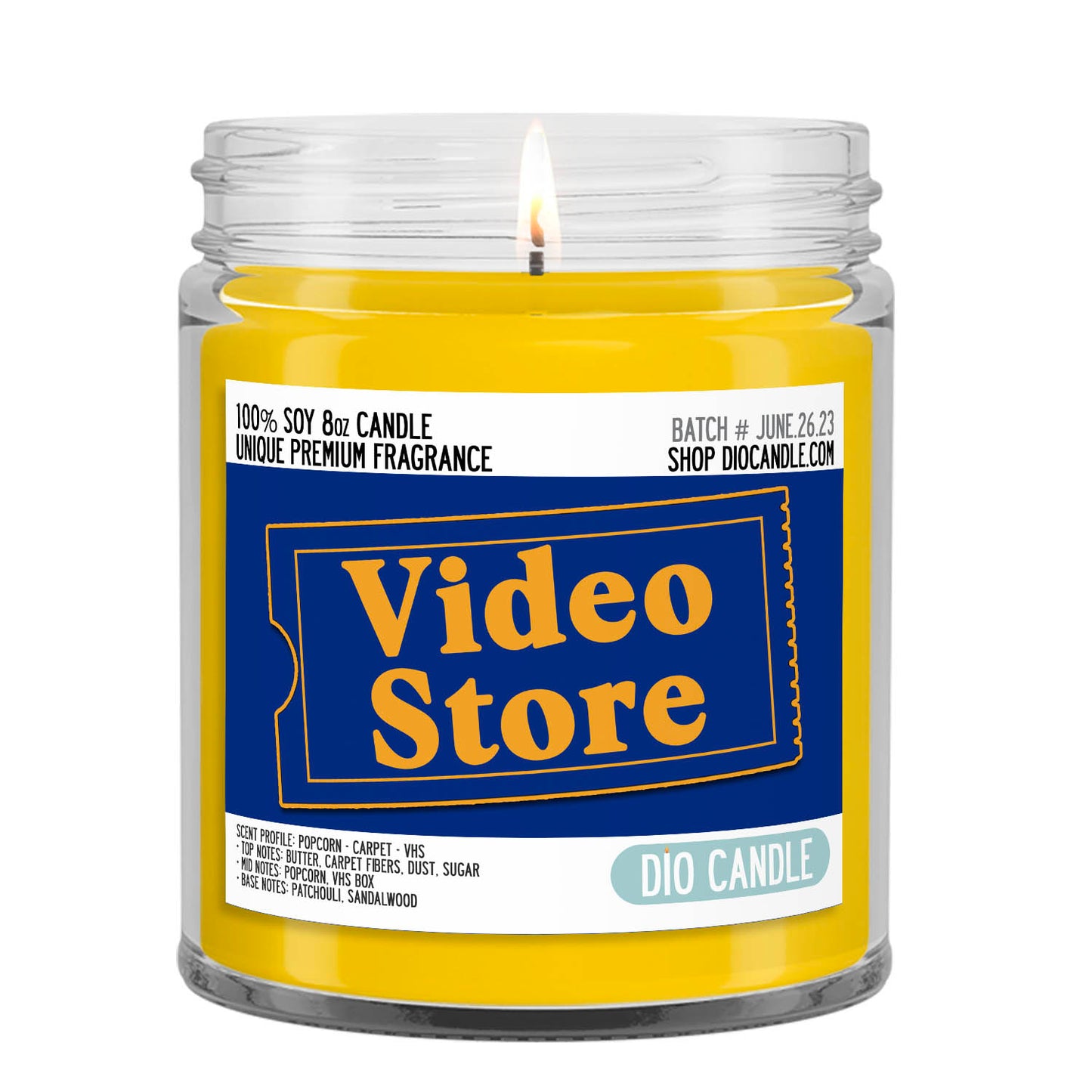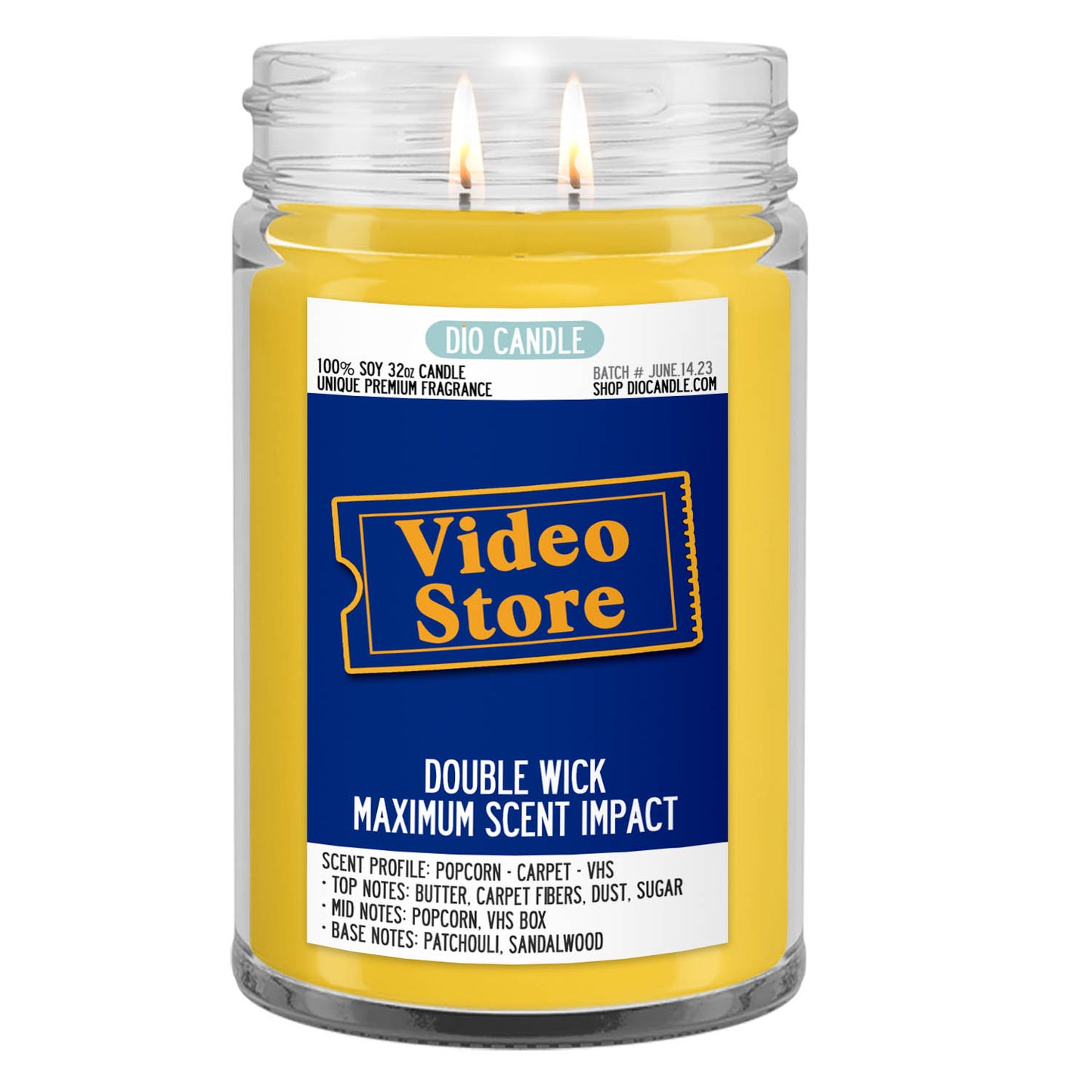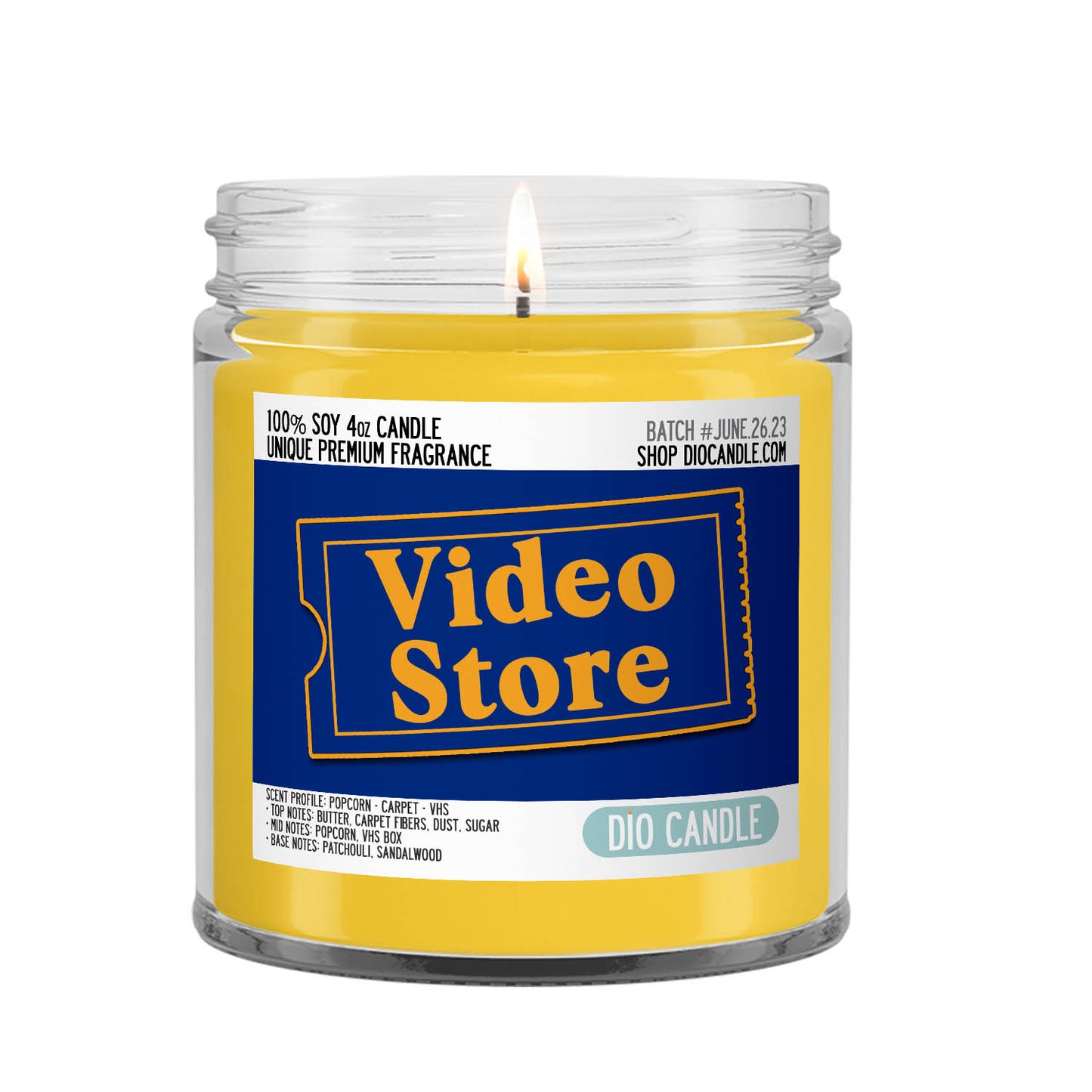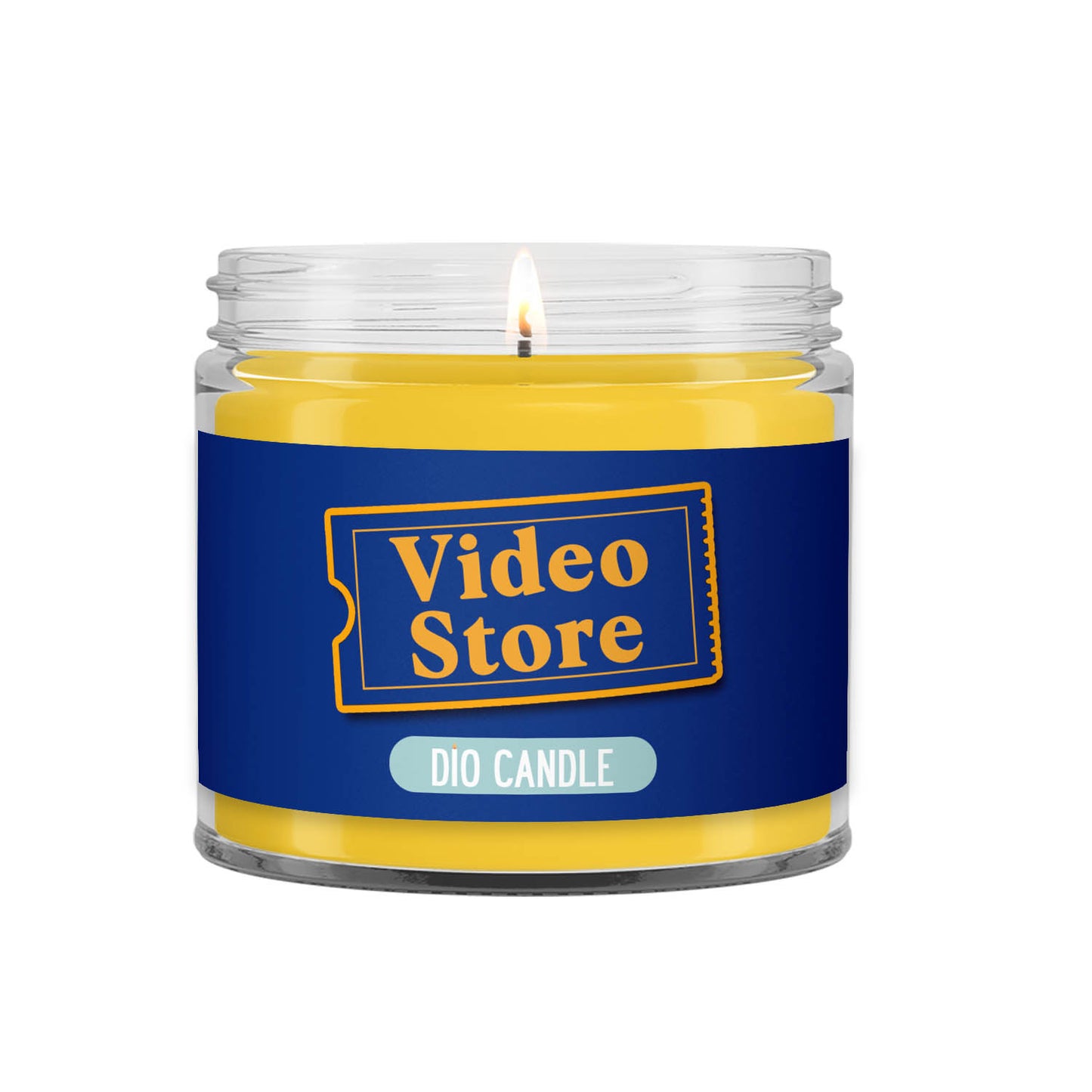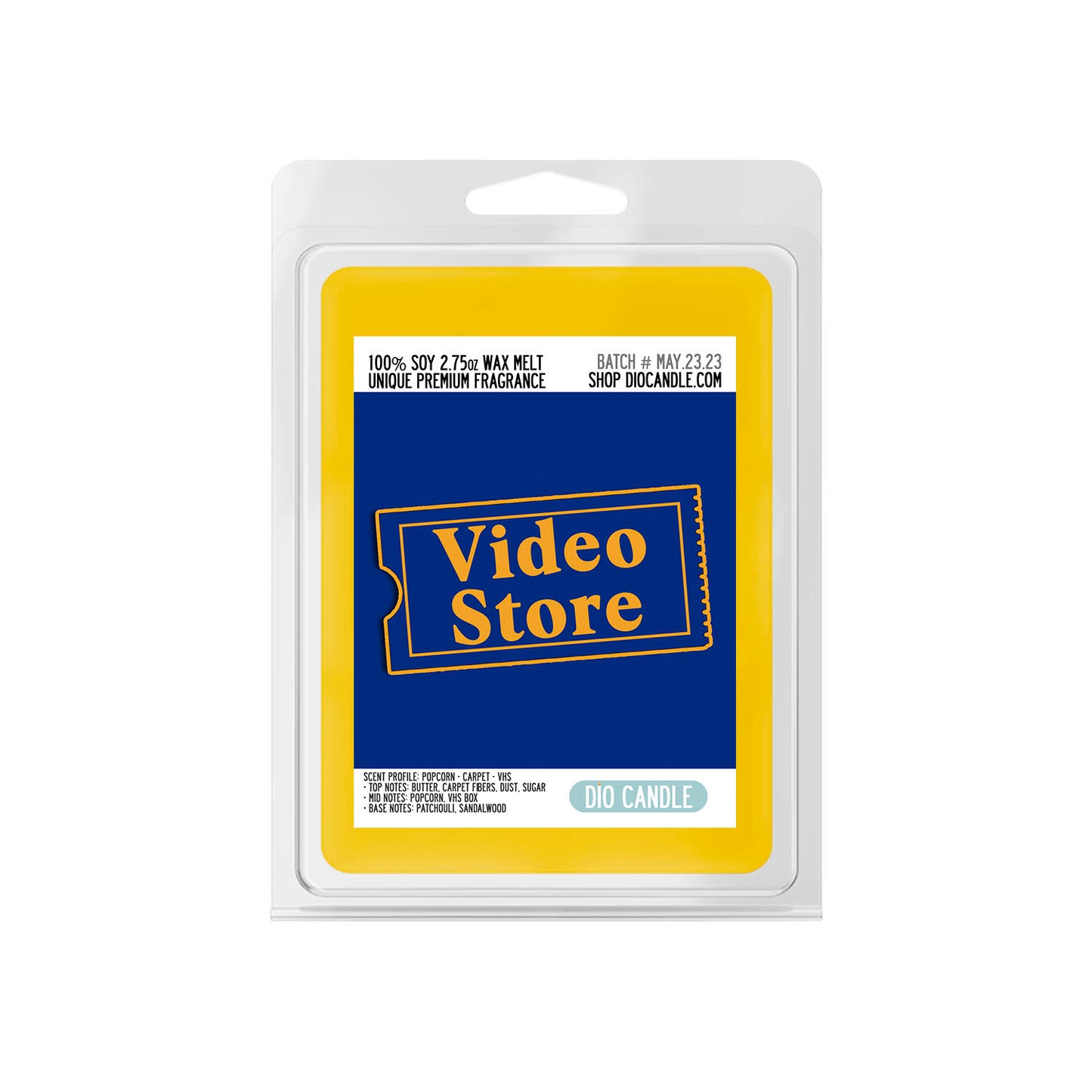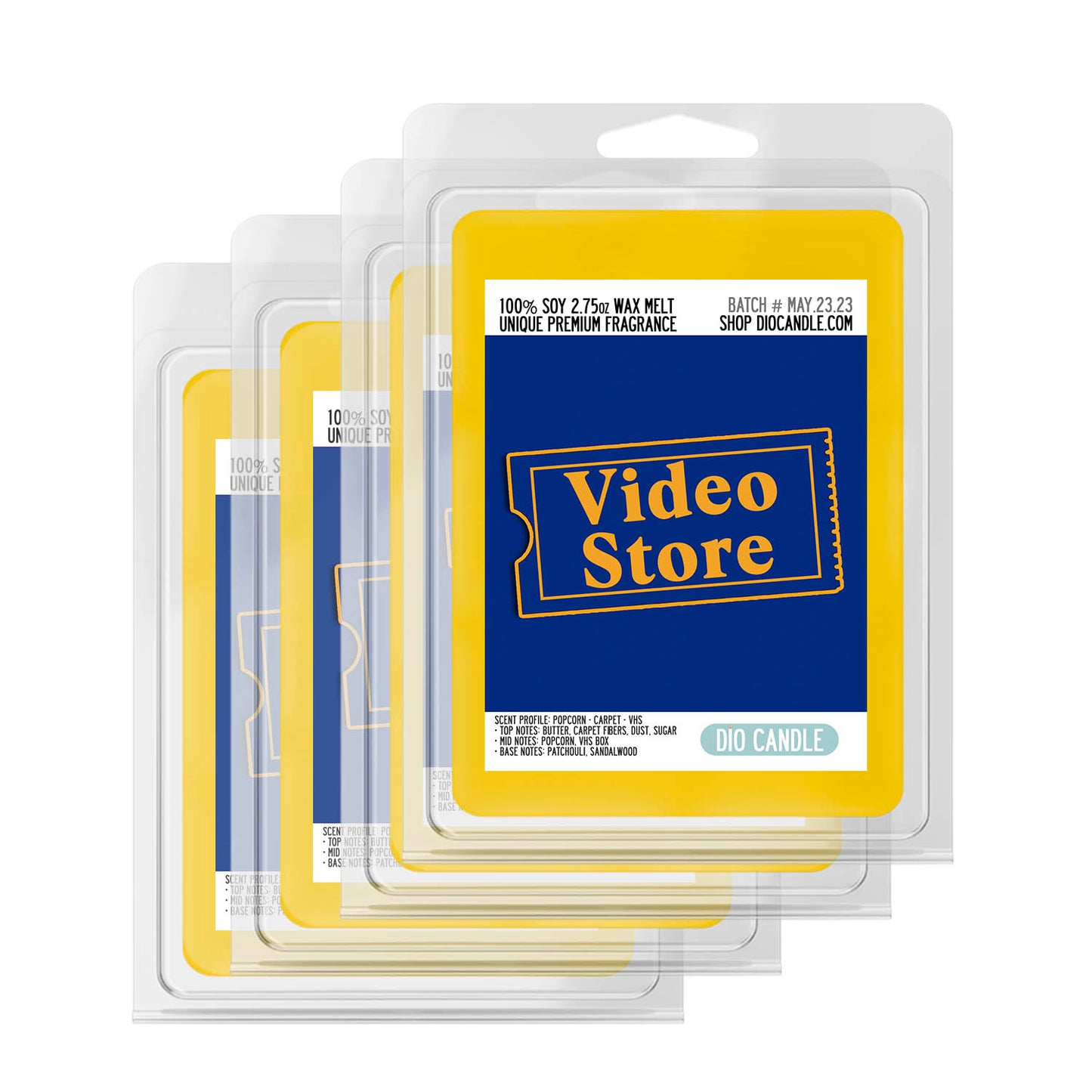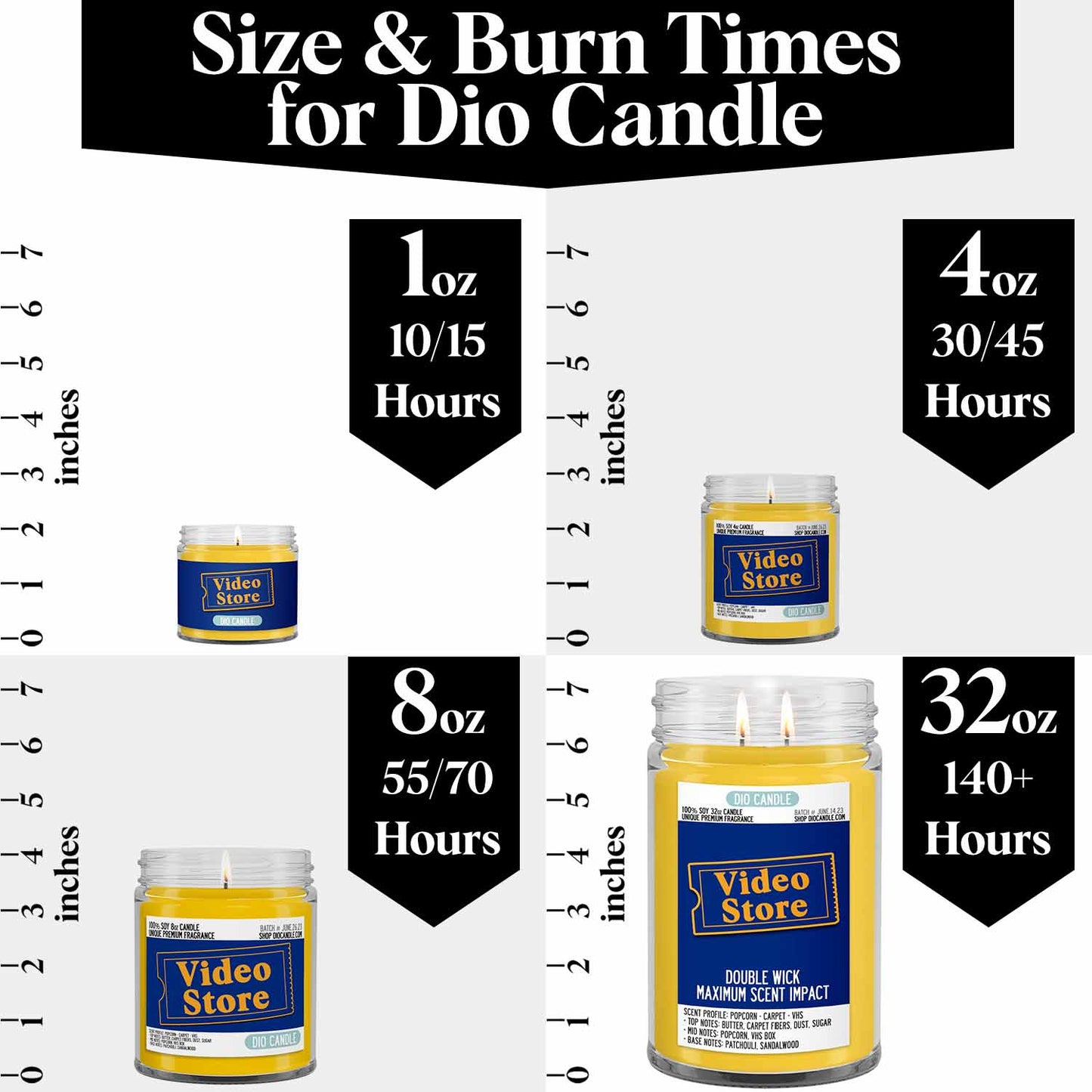 Buy 3 Get 1 Free : Same Size Candles
Buy 2 Get 2 Free : Single Wax Melts
Freebies with Every Order!
Product Information
Materials

100% All Natural Vegan Soy Wax
Premium Fragrance
Lead-Free Cotton Paper Wicks
Recyclable Clear Glass
Metal Lids
Plastic Clamshell (Wax Melt)
Size & Burn Time


Use your candles and melts for 3-4 hour intervals for best performance and preservation. 32oz candles are made-to-order in single-batches, please allow extra time for processing/curing. 1oz Adorable Size Candles are the world's smallest glass jar candles.
Shipping

◾️ Free Standard Shipping USA Orders
We ship every day Monday - Friday
Most standard orders ship within 72 hours.
Select your shipping speed at checkout.
Our shop has a $15 order minimum.

◾️ Rush Orders Jump the Queue
Rush orders are shipped within 24 hours*

*Not including orders placed after 9am MST on Saturdays. The United States Post Office closes at 12pm.

◾️ Hot Climate Shipping
A signature confirmation means your package will not be delivered unless you can sign for it. No more melted candles! This shipping option is recommended for AZ, NV, TX, and some FL residents. You know who you are.

◾️ Global Shipping
International First Class Postal Service is available for select countries for an additional cost. This shipping option can take up to 10 weeks for delivery. Please be patient with the current state of world affairs as affected by covid19.**

**customers are responsible for covering any fees, taxes or customs for goods imported into their country. Dio candle company is not responsible for any lost or stolen packages. All tracking updates outside the initial shipping notification should be directed to your country's local post. We apologize for the inconvenience, but we do not ship to Russia or Brazil.

◾️UK + EU CUSTOMERS

We do not collect VAT, our packages are marked as DAP:

Delivered At Place

 

(DAP). This term indicates that the seller only takes responsibility for shipping the product, and requires the customer to pay any import costs, such as VAT, duties, and clearing fees. 
Returns & Exchanges

Our Goal is 100% Customer Satisfaction

We get so few returns that we handle each one personally over email. Simply email us to start a conversation about your return: Contact Us

We want you to be happy with your purchase! Any unused candles and wax tarts can be returned for their purchase price but may be subject to a 25% restocking fee at the discretion of Dio Candle Company. Restocking fees are determined on a case by case basis to cover the return shipping costs. 

If your order arrives damaged in any way, contact us immediately with photos of your products for damage claims with USPS.

Personalized items such as custom orders or wholesale orders are final.

Freebie items are included for tiered pricing, any items returned that reduce the tier pricing will be adjusted with a prorated amount. 

Subscription sales, once shipped, are final. Any damaged candles will be replaced by Dio Candle Company.
Repurpose & Recycle

Please repurpose our glass jars or recycle them. Glass is a renewable resource that retains and maintains heat best for dispersing fragrance without the toxic release of metals found in tin containers!
Nostalgia in a jar!
This review is unique in that I don't have a sense of smell….but I can read descriptions! I bought the Video Store candle for my sister for her birthday! We are women at the back end of 40, and I wanted to put together a gift basket for her full of nostalgia, since life has brought many challenges in this stage of life. Enter video store of the 90's. The moment she opened the lid, she was full of tears, followed by laughter from the "scent notes". She lit it up and called later that day to say the "vhs tape and dirt smells were coming through and blending with butter and popcorn"! She was beyond happy…and still emotional. Thank you, thank you, thank you! I'm excited to order more of these amazing and well described candles! Yes, even for myself. At least my husband and company will be able to enjoy my choices! Love this company! P. S. The personal note and cute sticker were extra fabulous touches!
Nostaglia at its best.
The scent makes me feel like I am walking around BlockBuster with my dad on Friday night in 1998 trying to decide what movies to rent for the weekend. And I have no words that seem good enough to describe for how happy of a feeling that is.
Shipping was super fast and packaging was great. Will 10/10 be ordering again!
Blast from the past
They nailed it with scent of the Video Store candle, it took me right back to my weekly visits!
Scented candle... or time machine??
I honestly don't understand the magic of this candle. Once lit, I'm instantly transported to my favorite video store in 2003. It smells exactly the same, yet somehow better, giving me the intense sense memory of standing in the horror section, trying to decide if I want to rent something I've already seen or an 80s classic I haven't seen yet. I might get some candy, too. Then I realize that it's 20 years later, and I'm staring at a candle. Sorcery! Seriously, though. This candle smells fantastic, hits all the nostalgia buttons, and burns both evenly and cleanly. I was a first-time buyer, but I'll definitely be back!
I LOVE the unique scents Dio offers!!!
I LOVE the unique scents Dio offers!!! I've bought 5-6 different ones so far. I love the video store one because it reminds me of renting vhs tapes from Hollywood video or blockbuster as a kid. It smells like popcorn, carpet and plastic just like it says, but in a very good smelling way!!!
Smells perfect!
Smells perfect! Burns cleanly and evenly.
Bring me back to 11PM trips to the Video Store
I was skeptical when I opened the package, but when I smelled it, I immediately went back to summer nights when my friend's mom would bring us to the "Video Store" to get movies to watch during sleepovers. It felt like I had walked right back in and somebody had spilled a soda or popcorn all over the front and they were cleaning up. It's such a nostalgic candle!
It definitely exceeded my expectations
It definitely exceeded my expectations and I love it