Est. Standard Delivery Before October 02

Regular price
Sale price
$8.00
Unit price
per
Sale
Sold out
These all natural lip balms go on slick and silky providing lasting moisture for hours! Made from natural
Soybean Oil blended with Bees Wax, Sunflower Oil, Cocoa Butter, Shea Butter, and Aloe Vera Gel for added soothing; these lip balms are great for any time of year! Based on Bibliomania, these are our favorite genres! Whats yours? Great individually and make an even better set!
View full details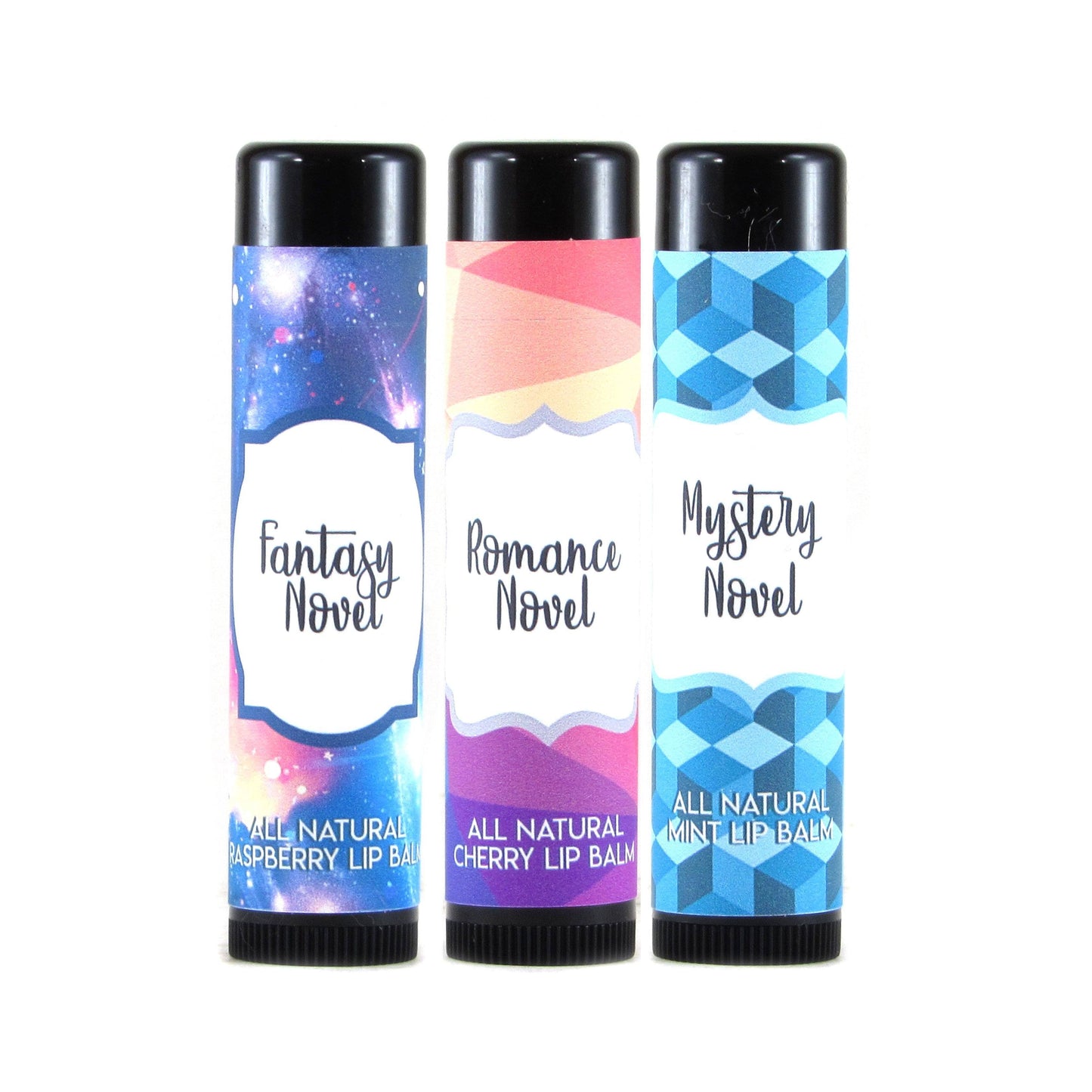 Lovely
These smell amazing and are super moisturizing. Very smooth, not grainy at all. Great deal for 3 lip balms too!
LOVE LOVE LOVE!
I have purchased three of these gift sets. One for myself and two for gifts! I think these are the best lip balms. The are smooth and moosturizing and smell/taste great!
Fantasy
It was a nice surprise to get something else in the monthly box. I'm a sucker for extras, haha! I got the "Fantasy Novel" lip balm, and it's so yummy...I mean, it smells so good...I don't eat it, I promise! Lip balm is one of those things that I find is always needed, especially in winter! Fantastic addition to the company!
Pleasant Surprise
I was so excited to receive a lip balm in my March box, but then when I realized it was from Dio, I was over the moon. I received Fantasy, which is Raspberry flavoured, and it's amazing. The scent is spot on. The color is gorgeous. The formula is creamy and smooth. There is no graininess or stickiness. This is my new favourite lip balm and I will definitely be ordering more!
In love
I was pleasantly surprised when I received this with my March Adorable Monthly and it's so so good! I got the raspberry and the description is spot-on. It is really slick and silky. It also works wonderfully! My lips felt great!
Silky Smooth
I am absolutely obsessed! I received the Fantasy Novel lip balm in my Adorable Monthly box and I'm really impressed. It doesn't leave an oily residue and is silky smooth. And it actually stays on and doesn't dry out! I will definitely be getting all 3.
So good !
smells great and gives you super soft lips ! I have the raspberry one and it's fantastic :)